Top 10 Armenian Foods
Written:

2023-09-30 03:49:54

Views:

10500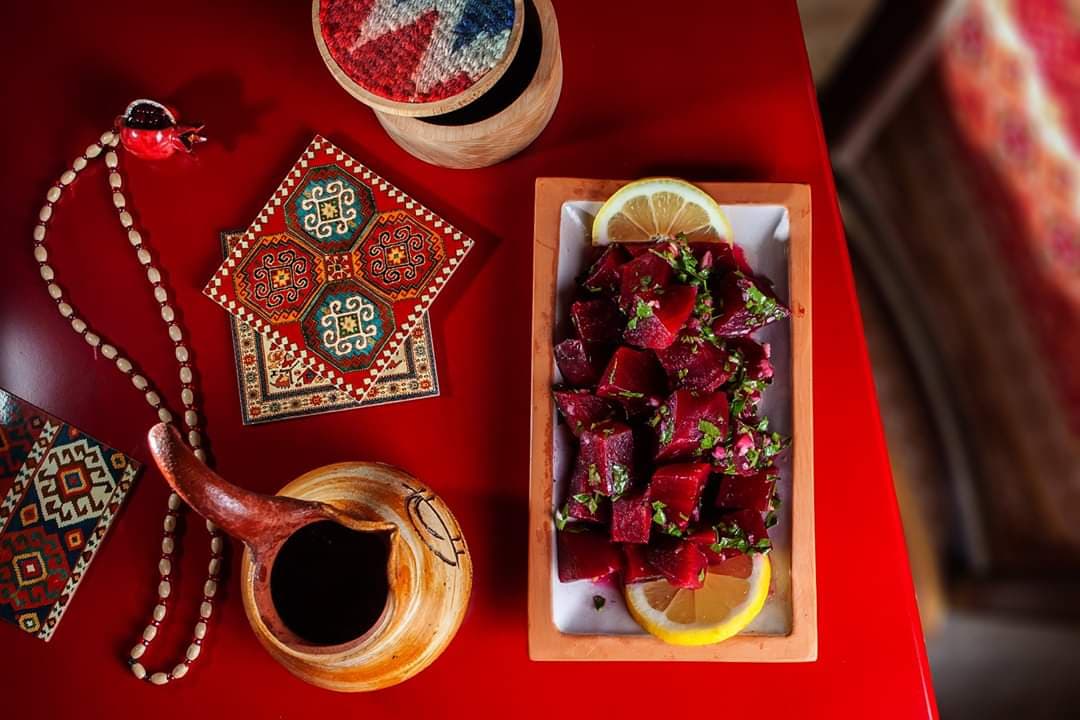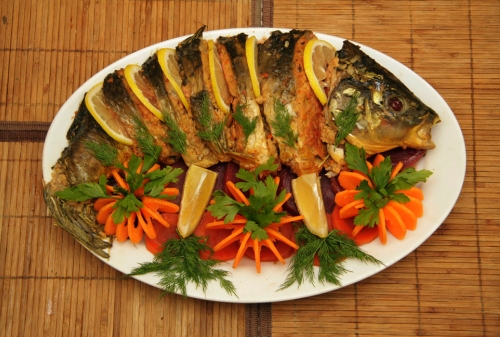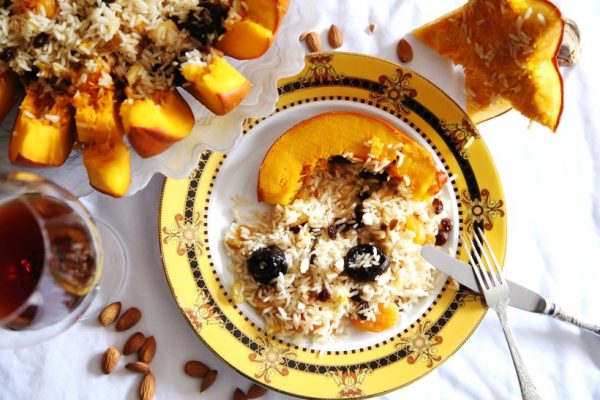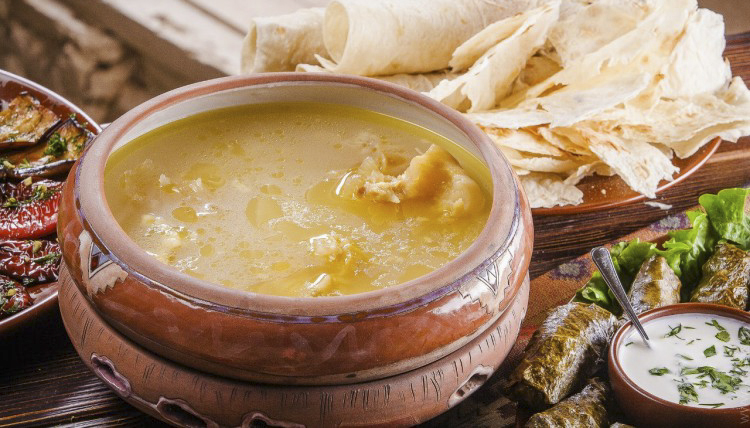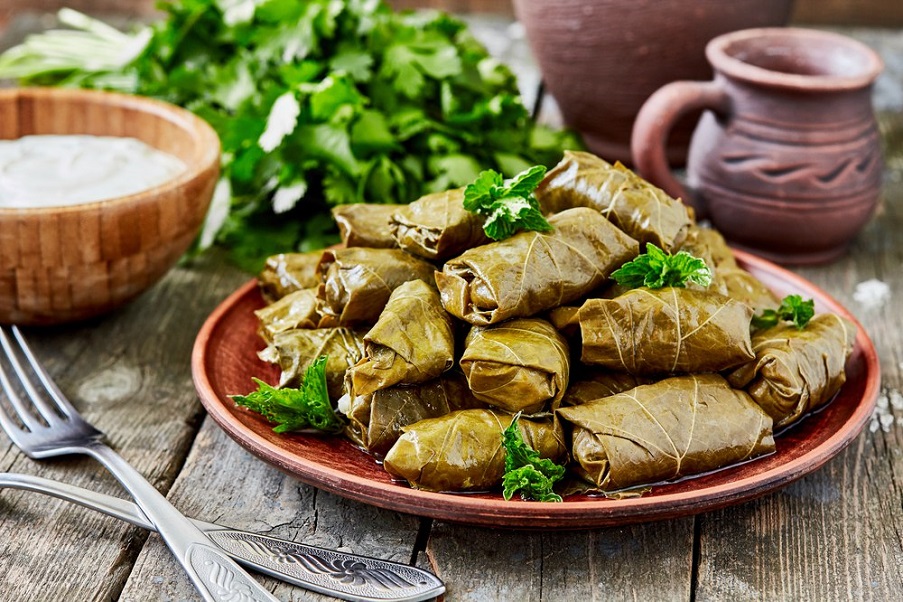 Meat dishes
However it may be banal, but the shish kebab (khorovats) is perhaps one of the most ordered dishes in the restaurants of Armenia.top 10 armenian foods You can argue about which country is the first to have a brilliant idea of ​​preparing a shish kebab.In Armenia you can order juicy meat cooked in a special oven, which is marinated in pre-prepared spices that give it such a unique flavor. And it does not matter whether you choose pork or lamb, or maybe chicken, you will remember the taste for a long time!
Khash is the dish incomprehensible for tourists and mandatory in the cold season for Armenian men. It is a real hell for adherents of proper nutrition.
Khash in Armenia, which is made from beef or pork legs, is a real ritual that takes place mainly in the cold season and only early in the morning. Considering how nutritious this dish is, these conditions are explained simply enough.
According to the traditions khash is eaten with lavash (without cutlery), and the most ideal place for such a ritual is Mount Aragats.
Dolma is famous all over the world. Armenian dolma is special. Meat filling of real Armenian dolma must be wrapped in grape leaves. The taste of dolma from grape leaves is best revealed with a sauce of matsoni with garlic.
Vegetarian dishes
Pasus dolma is most often eaten cold. Here, the meat filling is replaced with an incredibly tasty and unusual of red beans (lobio), lentils, peas, as well as tomato paste and various kinds of herbs and seasonings. Pasus tolma is a mixture of beans, wrapped in salted cabbage. In other words, it's vegetarian dolma.
Aveluk takes an honorable place in the list of dishes, which are worth trying in Armenia. This plant was known in ancient times and, thanks to its rich chemical composition, not only medicinal preparations were prepared from it, but also it was simply used for food. In the Armenian cuisine, warm soups from aveluk are popular, they are cooked in the cold season, wheat cereals are added to the sorrel. The dish is not also quite nutritious, and it saturates the body with useful vitamins and minerals.
Ghapama will first surprise you with its appearance, but only later with taste.armenian foods
This unusual Armenian dish is prepared only in the autumn, in particular, in October and November, but it is a big pumpkin stuffed with rice, dried fruits, nuts, as well as apple and carrots.
Ghapama is a traditional Armenian dish, symbolizing a strong family and a good long life. It is sweet fruit pilaf with fruits and nuts, flavored with sweet honey for a sweet life. The baked orange beauty is often served at Armenian weddings. You only should choose a ripe and sweet pumpkin and try to cook!
Zhengyalov khats is a culinary visit card of Artsakh. Real zhengyalov hats is a kind of flat cake with a filling of at least 25 kinds of different greens.
To prepare this dish, the greens must be cut beforehand, and poured with vegetable oil, after they need to be laid between the sheets of thin dough and sent to the oven for cooking.
Spas is fermented soup, which is eaten both hot and cold. It is prepared from the matzoni – fermented milk product, which has a very pleasant taste and a whole list of useful properties.
Harisa is one of the favorite dishes of the Armenian cuisine. It is, in fact, wheat porridge with chicken, boiled to a viscous, homogeneous state.
When Armenian people prepare the harisa, they certainly invite relatives and friends to share with them enjoyment of this delicious dish…
Fish dishes
Armenian foods
The rivers and the lakes of Armenia are rich in fish. The main type of fish is white fish and trout, which is grown and caught in Lake Sevan. The meat of trout has a delicate taste. Sevan trout is called "ishkhan" – "royal fish", and the most valuable dish from it is a shish kebab – "ishkhan khorovats". Before frying it must be smeared .
Continuing the theme of Sevan, it would be a real crime not to mention the huge Sevan crayfish and kebab from the cancer necks. Surprisingly, the latter stand almost as much as the traditional meat kebab.
Now you really understand that Armenia is worth visiting ! So, welcome to Armenia!

Featured articles
Interesting articles about Armenia!